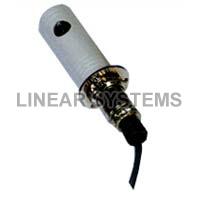 UV Sensor Suppliers in Mumbai are providing the best-quality devices to detect ultraviolet (UV) radiation. Just get the delivery of the product within no time.
An ultraviolet sensor, or so-called UV sensor, is a device that helps detect ultraviolet (UV) radiation. These radiations are supposed to be electromagnetic radiations that have shorter wavelengths as compared to visible light but remain longer as compared to X-rays. It is produced by the sun and can also be produced by certain artificial sources.


There are lots of suppliers in India who are familiar with its importance. Well, if you wish to know about the various usages, here you can get information about the UV sensors."


Monitoring of Sunlight
The good quality of sensors is widely used to calculate the strength of UV radiation in sunlight. The details play a significant role in assessing the possible effects on the skin as well as on the eyes of a person due to exposure to UV rays.


UV Index Measurement
These sensors play an important role in finding out the UV index, a standard calculation used to inform the public about UV radiation strength. It is linked to the possible risk of sunburn and other health issues.


Industrial Usage
In different industrial setups, UV sensors are widely used to check the radiation in the processes of curing, lithography, and printing. Here, the right UV exposure levels are required for the right operation.


Monitoring of the Environment
UV sensors are widely used in environmental monitoring applications to calculate the UV radiation levels in different ecosystems. It can give proper insights into ecological modifications as well as biological responses to UV exposure.


UV Water Treatment
UV sensors are used in water treatment systems. It makes sure that the right intensity of UV radiation is used to sterilise water and remove harmful microorganisms.


Available in different forms
UV Sensor Suppliers in Mumbai deal in a variety of UV sensors available in different forms. It can be phototransistors, silicon-based photodiodes, and semiconductor devices. The sensitivity of the sensors is managed to detect UV radiation within precise wavelengths. It can be UVB (280–320 nm) or UVA (320–400 nm).


As with any sort of sensor, the reliability and accuracy of the UV sensors are necessary for the right calculation and response to UV radiation levels. Constant calibration and maintenance are required to ensure their proper functioning. Moreover, some of the user devices, such as wearables and smartphones, may have built-in UV sensors to provide users with real-time UV exposure details and sun protection proposals.


If you wish to grab the best products, all you need to do is contact the UV sensor suppliers available in Mumbai. The delivery can be easily made all over the world without any difficulty. However, before placing your order, you should compare the prices. It would be better to grab the best product in no time. Read the reviews about the Wholesale UV Sensor Suppliers in Mumbai beforehand shared by the users.