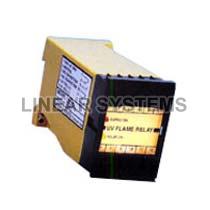 Flame amplifiers are useful in a wide array of uses. This includes gas turbines, commercial heating and cooling devices, petrochemical oil and gas industries, and other potentially dangerous settings.
It provides a high sensitivity to both IR and UV wavelengths. To reduce false alarms, it frequently tracks flame by analysing threshold signals from different ranges. One of the finest gadgets for locating flames, it can be bought online.
Read on to know more about flame amplifiers and factors to keep in mind while choosing a flame amplifier manufacturer in Mumbai.
What is a Flame Amplifier?
A hard-state plug-in amplifier called a flame amplifier responds to a source. The source can adapt to optical, ultraviolet, or infrared wavelengths. Utilising technologies that are ideal for detecting flames in oil-fired burners, a flame amplifier detects the flame.

With the help of these flame amplifiers, the flame electrode receives a voltage. To identify the flame, the electrodes are dipped into the flame. The controller can tell there is a flame present.

It is because of the electrostatic current that is due to the surge of electrons via flame. The visible brightness and refractory gleam have no effect on these flame amplifiers. Flame amplifiers are ideally suitable for detecting flame in burners that use gas as fuel.
How does a Flame Amplifier work?
In a short amount of time, an amplifier is one of the trustworthy tools that aid in spotting an unneeded flame, particularly outside. In comparison to a heat or smoke detector, this technology responds quickly.


It is extremely sensitive to a variety of combustible fuels. This includes sulphur, hydrazine, ammonia, and hydrocarbons. The metal jacket that houses the flame sensor offers mechanical support as well as a number of mounting options.


What are the biggest advantages of Flame Amplifiers?
The Flame Sensor and Amplifier would have a common alarm source. The real hydrocarbon fire makes this combination of the two devices extremely advantageous. Although the sensor's capabilities may be useful in other ways. Such as with very sophisticated signal processing algorithms.

Sensors would still be able to perform admirably when it comes to detecting flames. Volatile solids, flammable liquids, and gases all cause them to become extremely sensitive. Each sensor can also provide maximum false alarm rejection in addition to the aforementioned.
Which factors are most important when choosing a flame detector?
A video camera and a flame detector both have qualities in common. It would continually be on the lookout for any potential risks related to flammable finished goods and raw materials. It is a substitute for stationing a watchman in order to track any concerns.

The Flame Amplifier has an exceptional response time and is sensitive to combustible solids, liquids, and other materials. However, one of the issues with this specific equipment is that heavy smoke and foreign objects obstruct the sources. This kind of sensor works well for spotting flames caused by hydrocarbons, petroleum, and hydrogen-based products.


Integrated detectors should be useful in reducing misleading alarm rates brought on by different infrared sources. This includes dense smoke. Since it has the ability to monitor ammonia, metals, and hydrocarbons, it can also be used both indoors and outside.